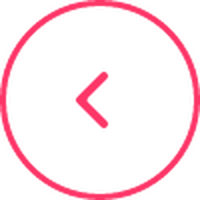 my payment
How do I pay for my order?
You can use the following payment methods: Visa, Visa Electron, MasterCard, American Express and Paypal. We do not accept any other type of payment.
Your invoice from your inter.undiz.com order is available under: My Account > My Orders > "Print Invoice". In the event of a guest order, please contact Customer Service directly by clicking on
Contact-us
, and we'll send it to you.
When is my order charged?
Your purchase will be charged upon shipment if you've paid by credit card. Some banks operate on a deferred payment basis. A pre-authorisation is displayed, and the actual charges are invoiced when the package is shipped (within three days). If your order is delayed by more than three days, it'll be charged within an average of three to five days from the date of order confirmation.
However, for all other payment methods (PayPal, etc.), the charges will be made as soon as your Undiz order is confirmed.
Is payment secure?
Yes, the payment is 100% secure. Your banking data is protected and encrypted by the SSL (Secure Sockets Layer) protocol. This means that your data is encrypted and securely transferred to our bank. To save time, we recommend that you save your banking details for your next order. This feature is 100% secure, and your data will never be sent to a third party. You can delete your data in your account at any time.
What if I'm unable to add an item to my basket?
Check that the item you want is still available. If the size is greyed out, it means that this size is no longer available, so you cannot add this item to your basket. Additionally, for security reasons, there is a limit of 20 items per basket. If you exceed this limit, you will need to place another order.
You didn't find the answer to your question?
Contact-us!