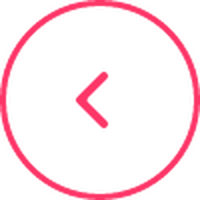 wecare : eco-friendly programme
What is the wecare programme?
Wecare is our social and environmental responsibility programme. It's a project that's very close to our hearts and is based on three main pillars: our progress in the use of more eco-responsible materials, transparency in our factories and working with associations to support all girls.
Find all our eco-responsible collections at low prices here.
.
What is an eco-responsible Undiz product?
Because we want to offer you eco-responsible products at low prices, we continue to integrate more and more materials made with low environmental impact fibres, including organic cotton, recycled polyester, recycled polyamide, viscose and LenzingTM modal. To learn more about our materials and products
click here
.
Does the wecare programme only apply to Undiz products?
The little things we do each day have a major impact. In addition to the eco-friendly materials used in our products, environmental commitment to Undiz also means:
- Paper bags available in stores for a fee, but always at low prices. They're made from 100% recycled paper, and our e-commerce bags are "FSC Mix" from sustainably managed forests and containing 30% recycled paper.
- Paper (rather than plastic) gift cards
- Recycled plastic hangers - Our product packaging is developed with an eco-design approach.
- Dematerialised receipts, no more order forms or paper invoices inserted into your packages.
Many other initiatives to come!
In which countries are your Undiz products manufactured?
We want to be even more transparent, and we're opening the doors of our production plants in Europe and Asia to you.
To date, 80% of our products fall under this approach, but soon it'll be 100% of our products! It's important for us to share with you what goes on behind the scenes. In fact, you can already view it when you scan the QR code on the product tag.
Which criteria do you take into account when choosing your suppliers?
We attach great importance to the selection and support of our partners. Indeed, 100% of our factories are externally audited on a regular basis and comply with internationally recognised and rigorous social standards (including BSCI, SMETA, SA8000 and ICS).
Click here to shop our eco-responsible collection.
.
You didn't find the answer to your question?
Contact-us!